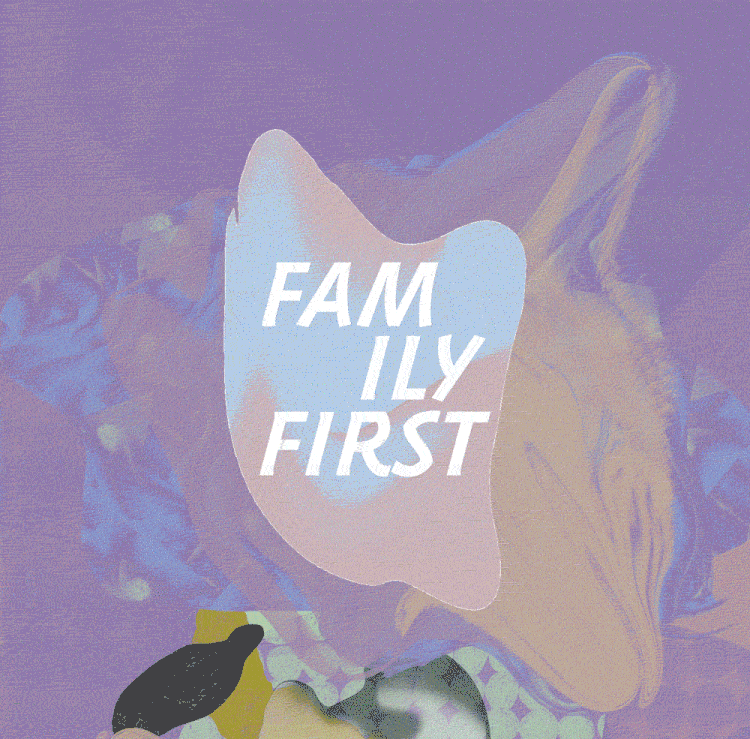 The exhibition was about exploring the concept of "core family" and what it could mean, and how different families can be defined. For this, we chose to work with blobs as a representation of family.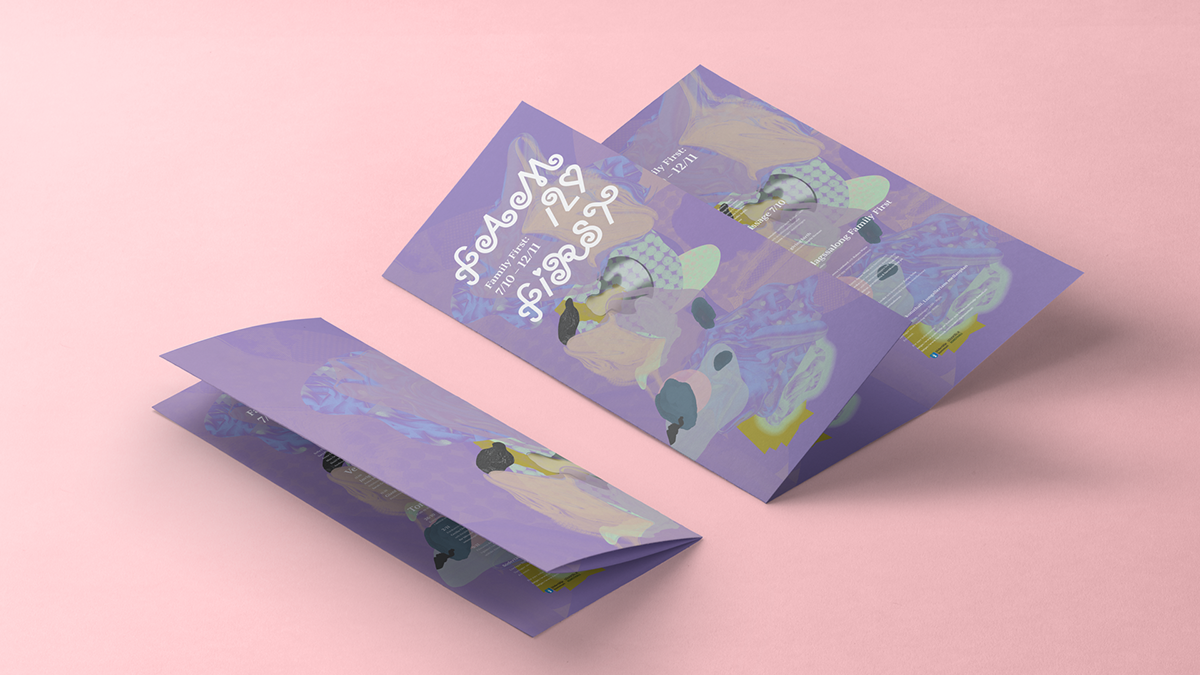 "Families are like a living organism, a cell. It is changeable and can expand, collapse, grow smaller, divide. It is square-shaped, thorny, see-through, vulnerable and strong."
We wanted to convey this with both color, form, and choice. We wanted to portray a diversity of families - how different cultures, norms, ideas and thoughts can be fitted into the word 'family'.
The fonts have been selected with a queer perspective. One of the fonts used is "Queer Type" by Minna Sakaria.